Top 5 Couch Co-op Games on The Playstation Store
April 18, 2016
Are you looking for a new game to play from the PlayStation Store but aren't sure what to choose? Are you craving some co-op action? We counted down our five favorite couch co-op games you can find on the PlayStation Store and even included an honorable mention.
5. Lara Croft and the Temple of Osiris
Lara Croft and the Temple of Osiris is your typical top down arcade style adventure shooter and was developed by Crystal Dynamics. If you played its prequel Lara Croft and The Guardian of Light, then expect pretty much the same game with a few new mechanics and puzzles.
For those who have never tried this series it's a 1-4 player local or network co-op adventure game. Despite the lackluster storyline the gameplay is addicting and competitive amongst friends to finish each level with the highest score. On top of that, each level has challenges to complete such as finishing a level under a certain time, collecting red skulls, getting a certain amount of points and other miscellaneous tasks to have you playing levels over to unlock more items. New weapons and upgrades are unlocked for each challenge completed.
If you're looking for an easy pick up and play game that will give you about 10 hours of storyline and not to mention lot more time if you strive for every collectible this is a great game choice.
4. Resogun
Resogun is a beautiful arcade shooter designed by Housemarque who brought Playstation users Super Stardust HD. This cinematic gun blasting game puts players in control of a jet for the purpose of blowing up enemies while trying to rescue humans and drop them off in safety pods. The game has 3 spaceships to choose from and several gun types to customize your shooting experience. Rescuing humans causes your guns to power up, give you extra lives, a shield or several other powerups. The gameplay is very simple yet hard to master. The game contains several modes to give great replay value, but most importantly there's a co-op mode to make beautiful explosions with your friends. The best part is the game was followed up with Resogun Heroes for even more co-op fun with your friends!
3. Guacamelee: Turbo Championship Edition
Guacamelee: Turbo Championship Edition developed by DrinkBox Studios is a wonderful side-scrolling arcade fighter for 1-2 local players. This wonderfully Mexican inspired game follows the story of an agave farmer turned Luchador trying to rescue his lover from the evil grasps of Calaca and his evil companions. Although the game is drop in/out co-op this is still a great title to play with your friends. The storyline is compelling and comedic and although there is no voice work the writing tells a wonderful story.
The gameplay progresses adding new mechanics throughout the game adding layers of difficulty and allowing the characters to create new combos to punch and slam your way through hoards of enemies. Once you finish the storyline there are challenge levels to truly test your skills adding even more value to this game.
To sum everything up Guacamelee is a Mexican fiesta combining fun gameplay, with a fun storyline and it is definitely worth checking out if you haven't already.
2. Diablo III: Ultimate Evil Edition
Diablo 3 by developer Blizzard is the long awaited sequel in the Diablo series. The game was first released to PC back in 2012, but since its shaky release it has been heavily revamped and the Reaper of Souls expansion was also released (and included on the PS4). For its release on PS4 this complicated/intricate stat/equip based action RPG has given gamers the right Diablo 3 experience with great loot finding and sharing using the Mail system, RNG for replayability, nemesis mode and a story that builds on the previous games in the series. One other note to mention is Blizzard has brought an all-new control scheme to the PS4 to allow seamless gameplay just as useful as if you had a keyboard and mouse. The downside to this 1-4 player co-op is the game occasionally suffers a few glitches and there is the occasional drop in frame rate.
In the end, Diablo 3 is a testament to Blizzard's ability to put gamer's experience first. So what are you waiting for its time to get customizing your first character!
1. Rocket League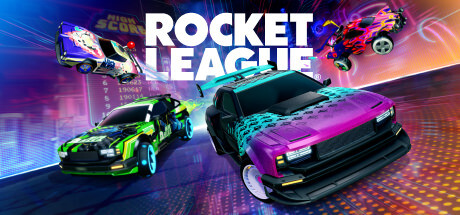 Ever since becoming a free game for PS+ members Rocket League by Psyonix has become an instant classic. A simple game for 1-4 local players or online puts players behind the wheel of a Hot Wheels like car customizable with paint jobs, decals, rims, boosters and of course HATS! Gameplay basically boils down to soccer with hot wheel cars. You can boost, jump and even reverse into the ball in hopes of trying to score on your opponents net. Its simplistic gameplay is easy enough for anyone to pick up, but it has a steep learning curve for anyone looking to master the art of Rocket League. It's standard 5 minute games are quick yet they feel long enough. If the standard rules don't suit you the creators have added a list of mods to spice up basic gameplay, whether it be switching from a ball to a cube or adding unlimited boost with 10x power you're bound to have a great time. The games has ranked and unranked modes and is just the perfect pick up and play game no matter what type of gamer you may be.
If you haven't picked this game up you're definitely missing out on some of the best fun to come to PS4 yet!
Honourable Mention:
Resident Evil Revelations 2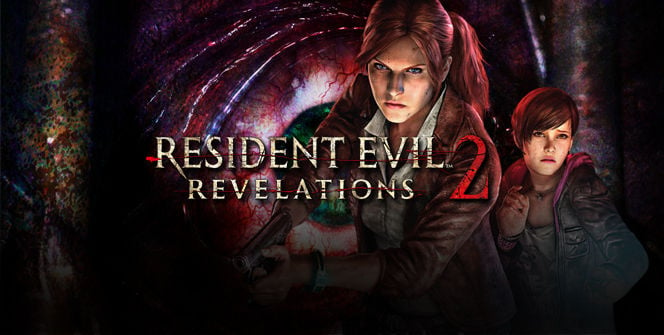 It may not have broken our top 5 but Resident Evil: Revelations 2 by Capcom is the pick of choice for any video game horror guru. The game is set between the wonderful co-op shooter Resident Evil 5 and the not so acclaimed Resident Evil 6. The game follows the storyline of Claire Redfield and Moira Burton who are kidnapped and brought to an island. The story is told over 4 episodes with 2 bonus episodes. If you're looking for a story driven co-op experience this is one of the best you'll get on our list of top co-op games. If you've got that itch to shoot some zombies with friends this will have to do.