Ever wanted to feel like Tony Stark? Well now you can.

Marvel announced today that they will be releasing a free downloadable app for iOS that will allow you to have access to JARVIS, an app that may leave you feeling like a genius billionaire playboy philanthropist.
The JARVIS app (which Paul Bettany recorded over 20 hours of original audio content for the app) will coincide with the DVD and Blu-Ray release of Iron Man 3. Not only will it sync with the film offering the first of it's kind voice-operated second screen experience to unlock extras (such as all 42 Iron Man armors) but it will allow the user to access social media, weather and it can set your alarm for you. Take a look at the screenshots of the app below, courtesy of Marvel Studios.
Iron Man 3 is set to hit shelves on September 24th with the JARVIS app going live in the app store for download beginning on September 10th.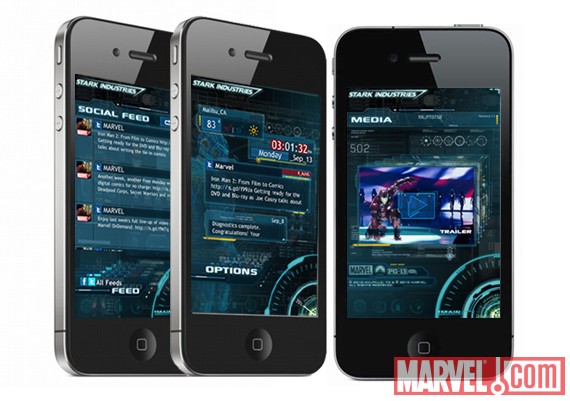 Source: Marvel Studios